Please choose a default performance for quick sale mode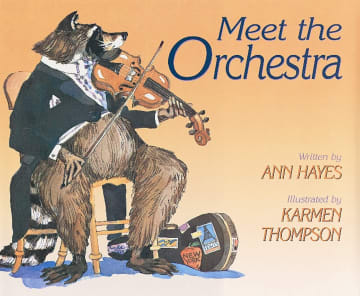 OKM ESPECIALLY FOR KIDS!
​​​​​​​Free Admission!
Come enjoy this wonderful story about animal musicians and the amazing sounds each instrument makes when played. Each child will receive "Meet the Orchestra" as well as a fun coloring book about musical instruments.
Formal tickets will not be issued by The Center for this event. You may either print your ticket at home or OKM Music will have a list of registered guests for your convenience at check-in.
LOCATION: BARTLESVILLE PUBLIC LIBRARY
600 S JOHNSTONE AVE, BARTLESVILLE
RECOMMENDED FOR AGES 2-12
Tuesday, June 6, 2023 10:00 AM
Meet the Orchestra
[buy tickets]